I think these are improvements.
Dual Batteries (Click to Enlarge)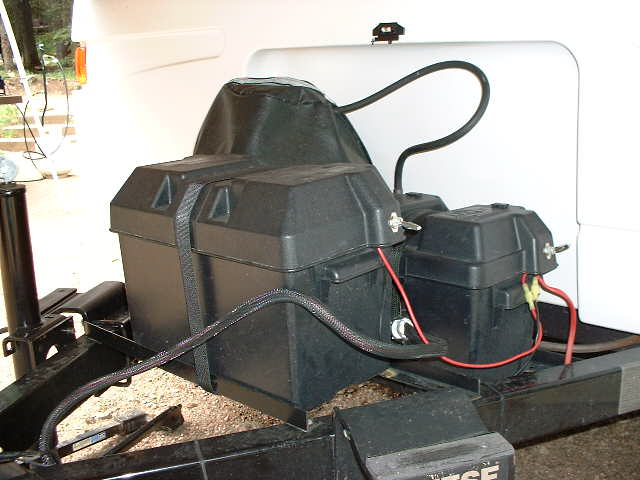 Since we dry camp 90% pf the time, an extra battery and switches to control the charging of them.
I've added the option of 2 tanks too.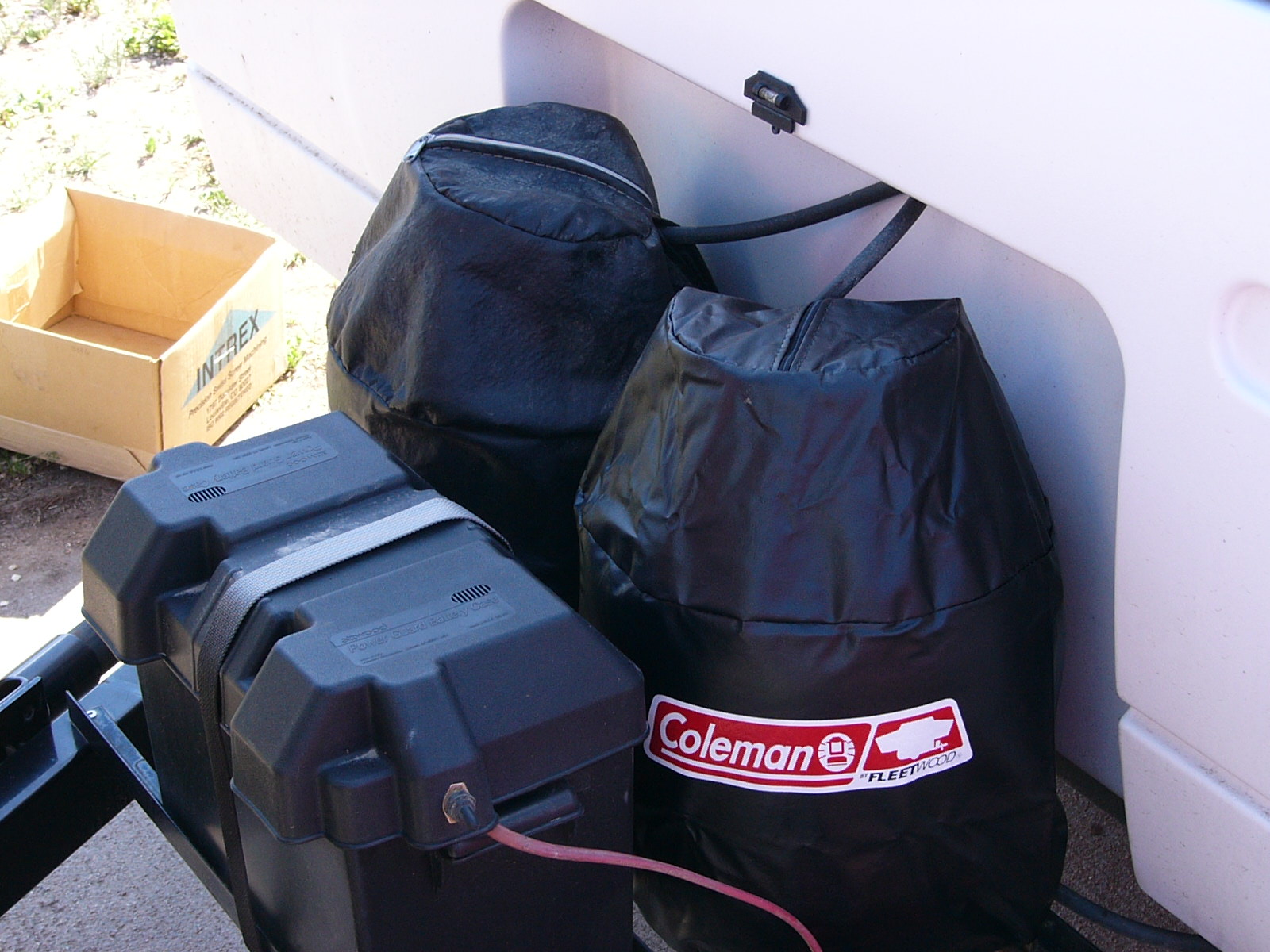 If the weather isn't cold, I can drop one battery, and install a second tank in the same spot.
My answer to catching Gray Water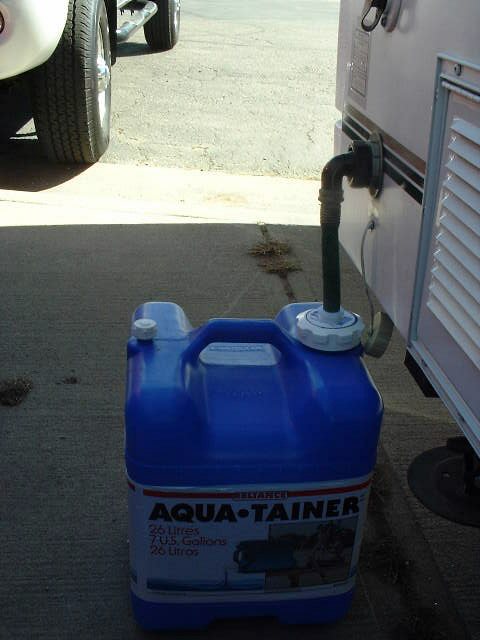 This is a 3/4 NPT to 5/8 hose nipple, push on a short length of hose.
An ABS Wheel cover for a Birthday Present.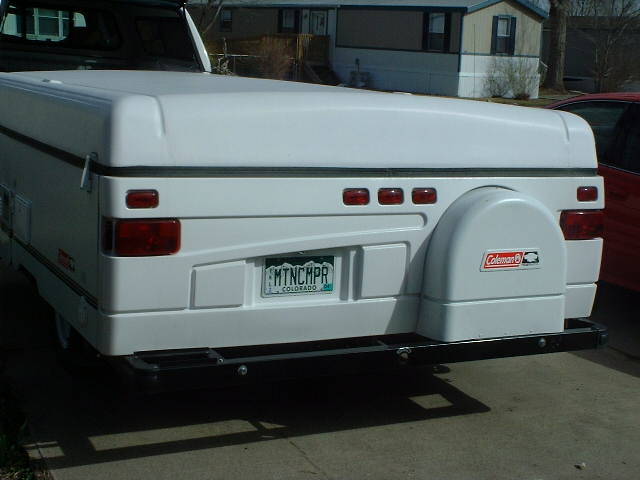 Now I have a Grand Tour Elite/SanteFe Version, How do you like the License Plate?
Honda Eu1000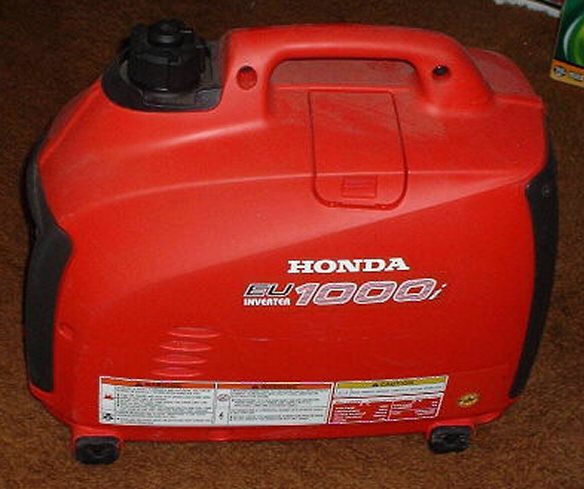 The generator makes dry camping even better. We use it to recharge the scooter.
12 Volt Plug In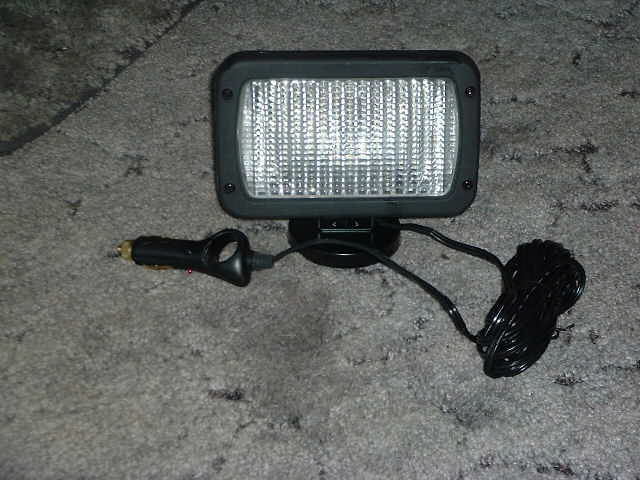 A Rally (#3156) 55 Watt magnetic base light might come in handy. Maybe even as a backup light?
Now I'll know how cold it got!
Indoor/Outdoor with Memory! Radio Shack $20.